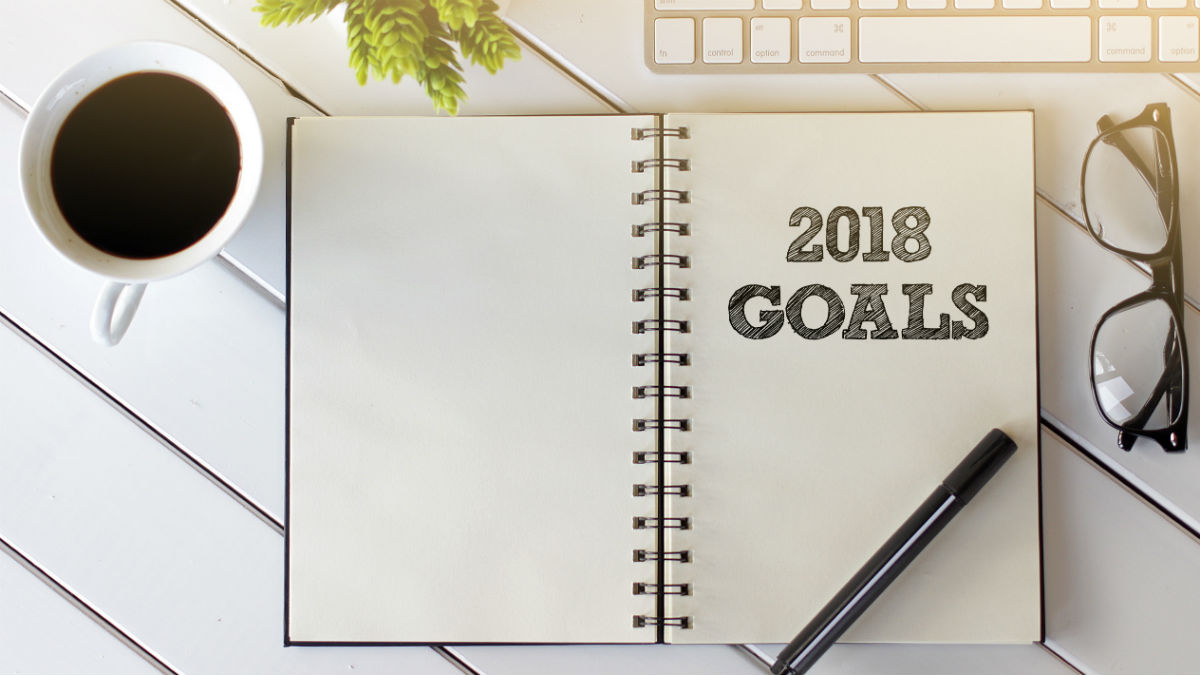 It can be very intimidating when your New Year's Resolutions list is as long as your holiday shopping list. In addition to that post-holiday slump, not being able to stick to your resolutions may increase your frustration.
It is important for us to remember that the New Year isn't meant to remind us of past failures. It is a time for us all to reflect on our past and try and make positive life changes.
By making your resolutions more realistic, there is a greater chance that you will keep them throughout the year.
Here is a list of things to help you with keeping those new years resolutions.

Start small:
Start by making resolutions that you think you can keep. For example if your goal is to exercise more often, try scheduling three or four days at the gym instead of seven. If you are trying to eat healthier, try replacing dessert with something else you enjoy like fruit or yogurt that way you stop seeing your diet as more of a punishment then a positive thing.


Change one behavior at a time:
Unhealthy behaviors develop over time. Trying to replace unhealthy behaviors with healthy ones requires time. Don't get so overwhelmed with trying to everything in your life all at once. Instead, work towards changing one thing at a time.

Talk about it:
Share your experiences with family and friends. Consider joining a support group to try and reach your goals, such as a workout class at your gym or maybe a group of coworkers who are all interested in accomplishing the same goal. Having someone to share your struggles and success with may make your journey to a healthier lifestyle that much easier and less intimidating.

Don't beat yourself up:
It is important for us all to remember that perfection is unattainable. Remember that minor missteps when reaching your goals are completely normal and OK. Don't give up because you ate a brownie and broke your diet, or skipped the gym for a week because you were busy. Everyone has ups and downs but we need to remember that it is never to late to get back on track.

If you're interested in buying a home in this Southern California Area Click here to search for your perfect home.

If you're considering selling a home, The Aguilar Realty Group is well acquainted with Southern California and the communities of the East San Gabriel Valley and Inland Empire. We have been selling Southern California homes for over 20 years and we'd love to make you a priority as our trusted client.
Call us today for a confidential appointment
626.255.2783