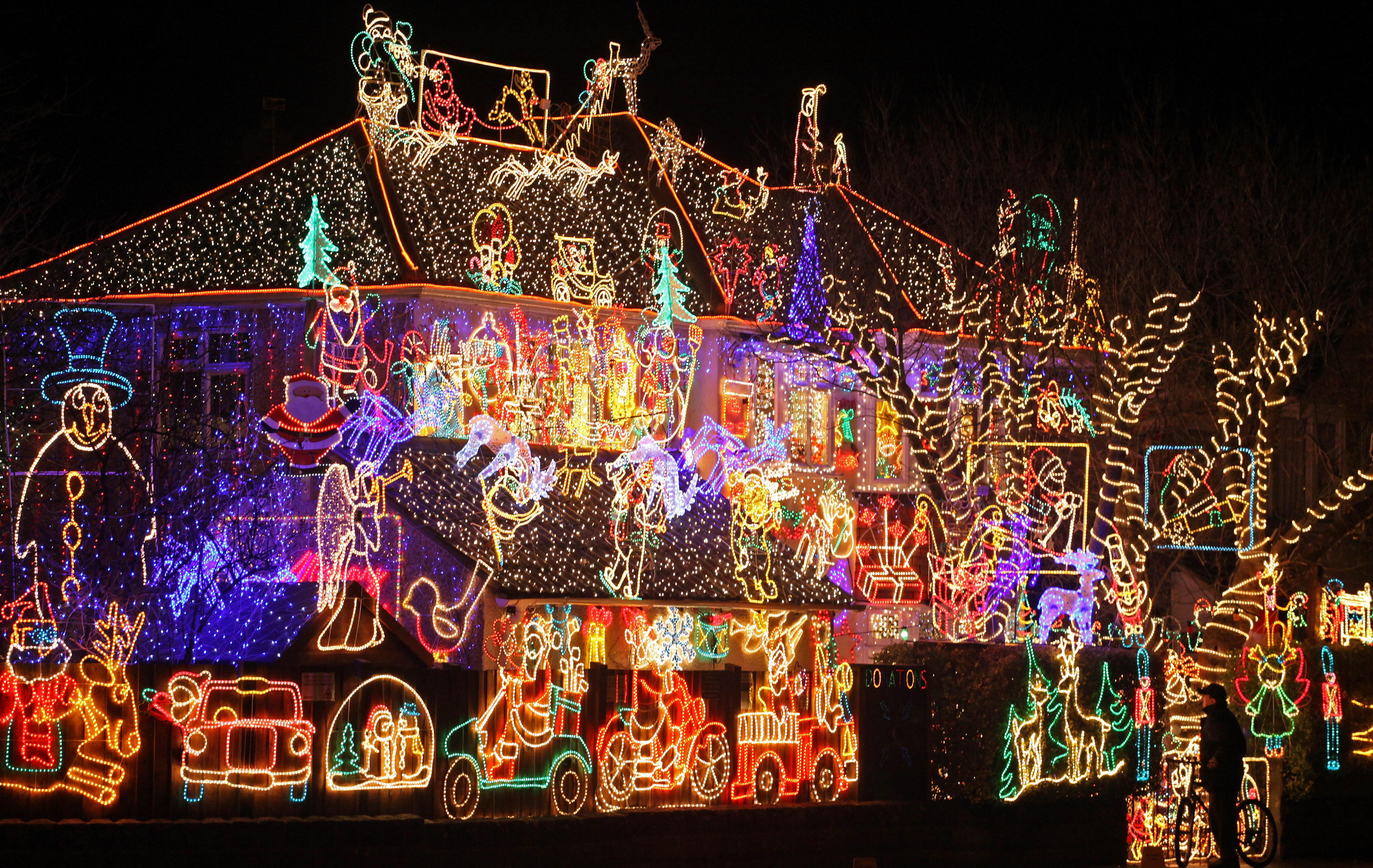 It is Christmas time and one of our favorite parts of the season are the elaborate displays created by home owners, neighborhoods, businesses and more that celebrate the season.
While it is always fun to just drive around your neighborhood or seek out some glowing homes nearby, we have put together a list of some of the most stunning displays.

1.
Festival of Lights at the Mission Inn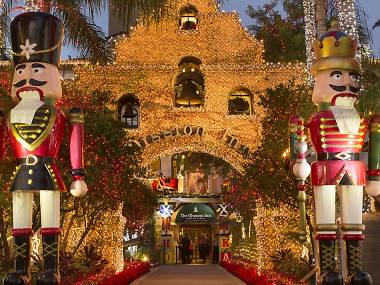 Riverside's stunningly beautiful Mission Inn is bathed in 4.5 millio
n twinkly lights during the annual Festival of Lights. The free six-week-long holiday tradition begins the day after Thanksgiving with a "switch-on" ceremony. Throughout its run, you'll find horse-drawn carriage rides, fresh snow and more than 400 animated figures.


2. Balian House
Address: 1960 Mendocino Lane, Altadena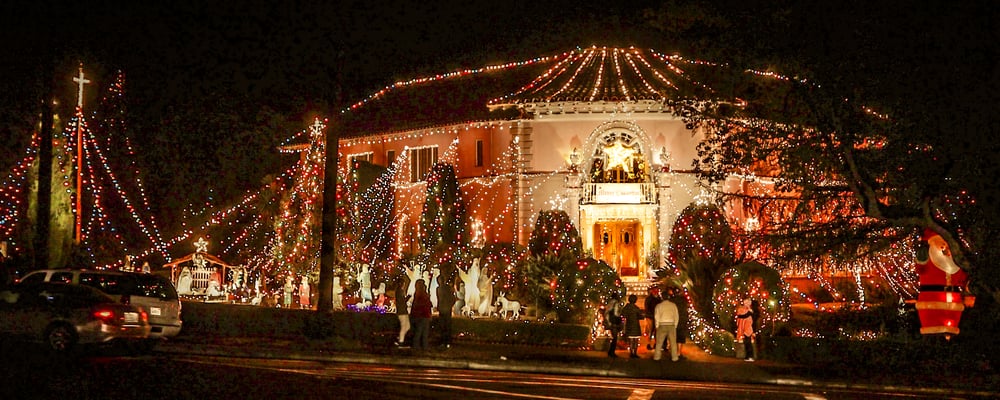 For many, many years the Balian family has decorated their mansion and the 3.5 acre of land that surrounds it. In fact, they started the lighting display back in 1955!.The family started with 10,000 colored lights and now the 10,000 lights cover just the front walkway alone. There are many scenes like Santa Claus with his reindeer, elves, a nativity scene, and many others.
3. Hastings Ranch
Address: East Sierra Madre Boulevard and Hastings Ranch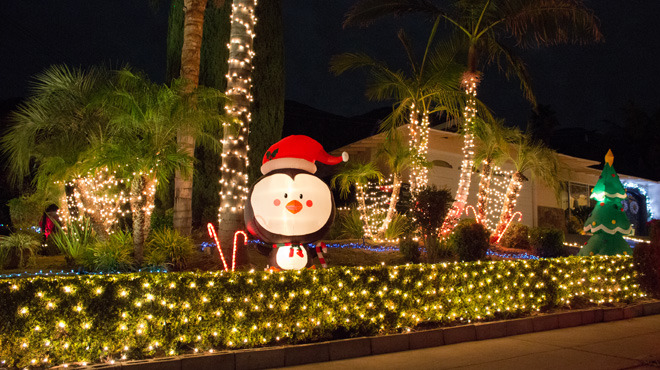 The sloping grid of ranch-style homes in Upper Hastings Ranch is a scenic spot in its own right, but its legacy rests in the decades-old holiday display coordinated among homeowners. Each block of the Pasadena neighborhood decorates according to a different theme; one street might be lined with light-up candy canes while another is flanked by an army of inflatable Santas. After an official lighting in early December, you can cruise around the twinkling foothill community until the new year
5. Holiday Time at Disneyland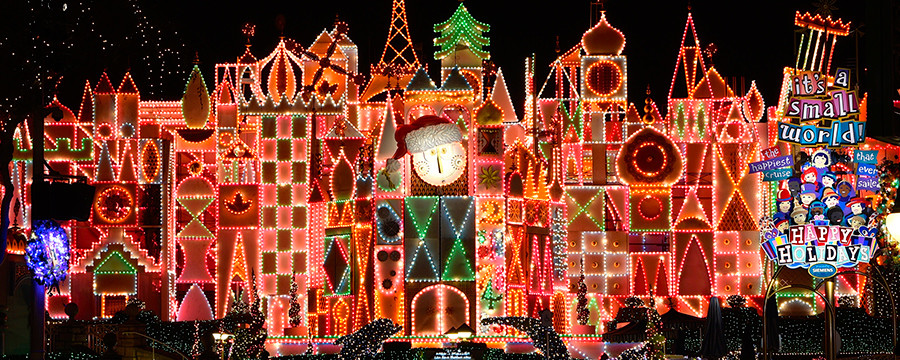 Even before the Halloween pumpkins disappear from Main Street, you'll be able to spot signs of the holidays at Disneyland. The beloved theme park turns into the merriest place on earth for a full two months (Nov 10–Jan 7), with Christmas makeovers of popular rides and holiday-themed nighttime shows. As far as Christmas lights go, you'll spot festive decor all over the parks, from the auto-themed Americana decorations in Cars Land to icicle lights draped atop Sleeping Beauty Castle.
If you're interested in buying a home in the Southern California Area Click here to search for your perfect home.
If you're considering selling a home, The Aguilar Realty Group is well acquainted with Southern California and the communities of the East San Gabriel Valley and Inland Empire. We have been selling Southern California homes for over 20 years and we'd love to make you a priority as our trusted client.
Call us today for a confidential appointment.
626.255.2783