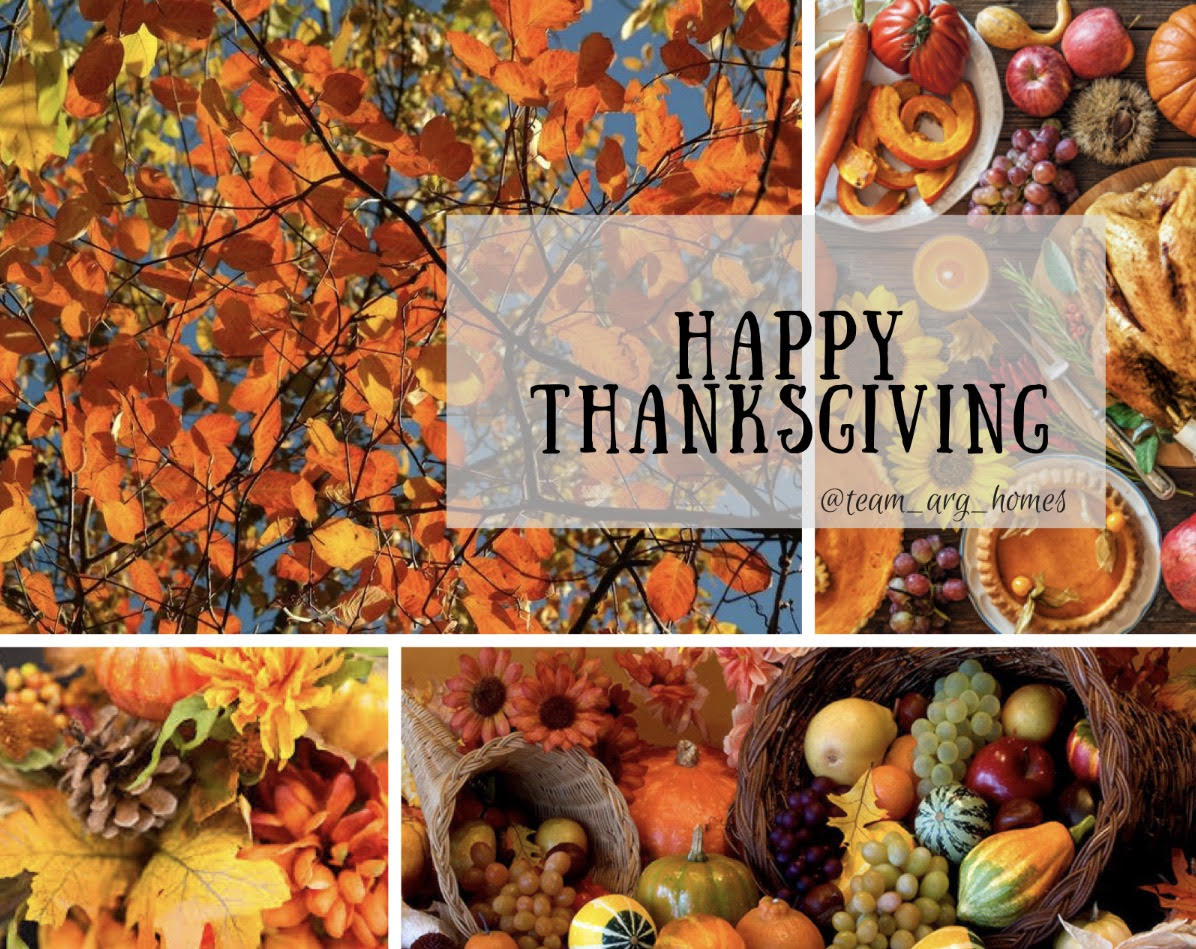 Here at Team ARG Homes we want to wish a Happy Thanksgiving to our friends, family, clients, and future clients. Thanksgiving for us is one of our favorite times of the year where we get to connect with family and friends, share amazing food, great conversation, reflect on the last year, and be thankful for all that we have.
Throughout the year we have the pleasure of getting to meet some wonderful people. Being able to help our clients find a home, sell a home, or even give them helpful advice they need when looking to buy or sell a home makes us happy. Seeing the look on a clients face when they receive the keys to their first home is priceless. To be able to help our clients achieve that American dream of homeownership is what drives us to stay up late and wake up early.
So this Thanksgiving we want to thank all of our family, friends, clients, and future clients for allowing us to wake up every morning and do what we love.
We hope you all have a safe and amazing Thanksgiving holiday.
From the ARG Team.